Our Excel courses for companies are the best way to improve learning, knowledge and your employee's Excel skills.​
By completing each course, your teams will gain complete confidence and dominion in Microsoft Excel.​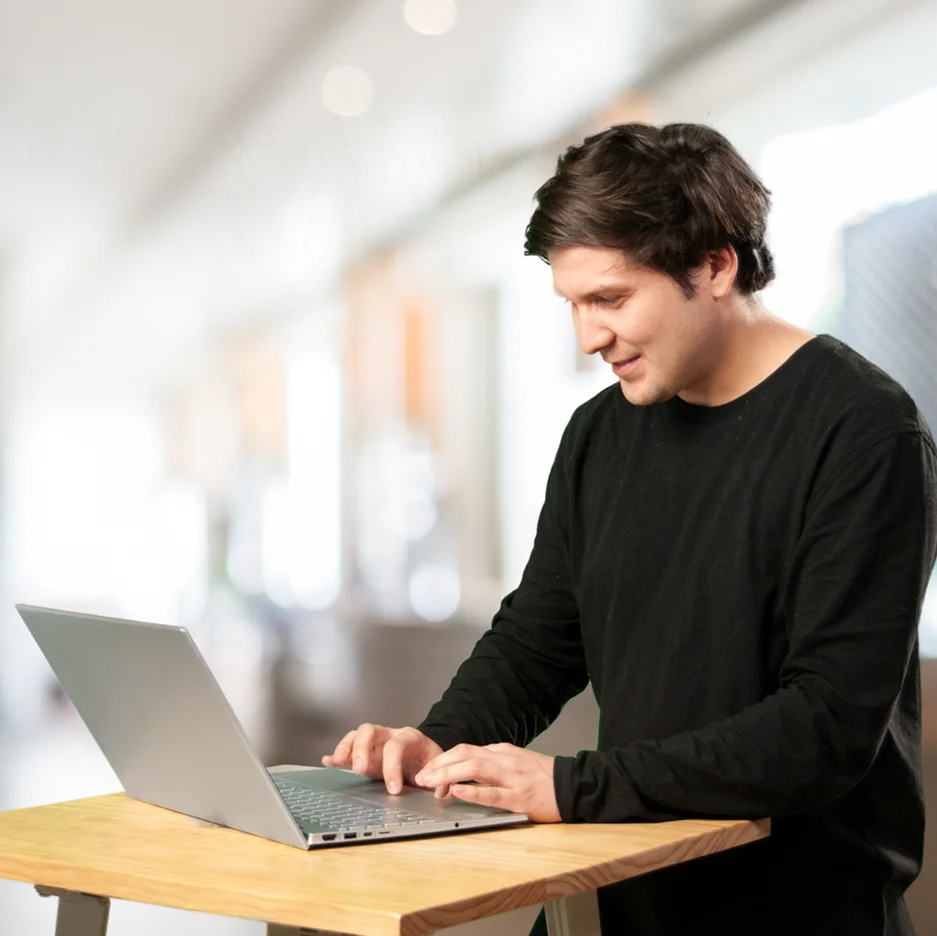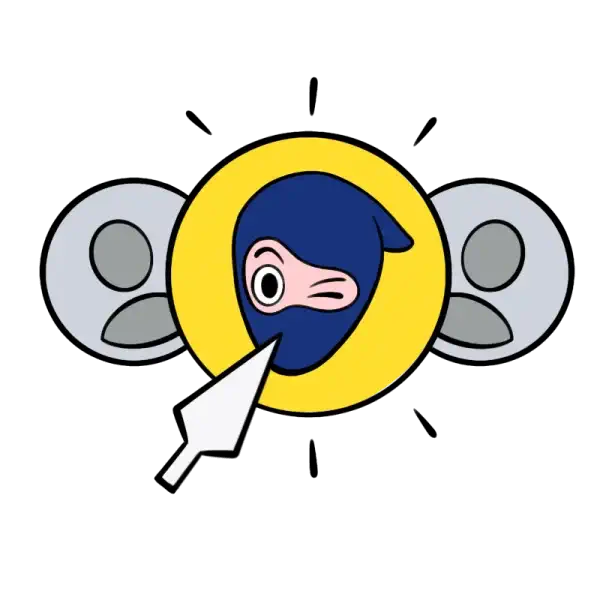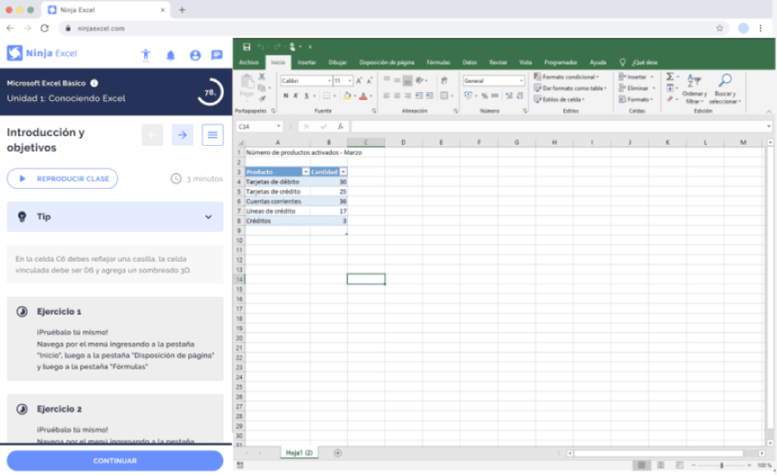 Excel course levels for companies
Our Excel training for companies is comprised of three levels according to the functions, characteristics and abilities that the employee needs to develop.​
Ninja Excel: Superior Excel courses for companies
Our Excel courses for companies are the best option for training many employees at the same time.  All you need is a computer and internet access.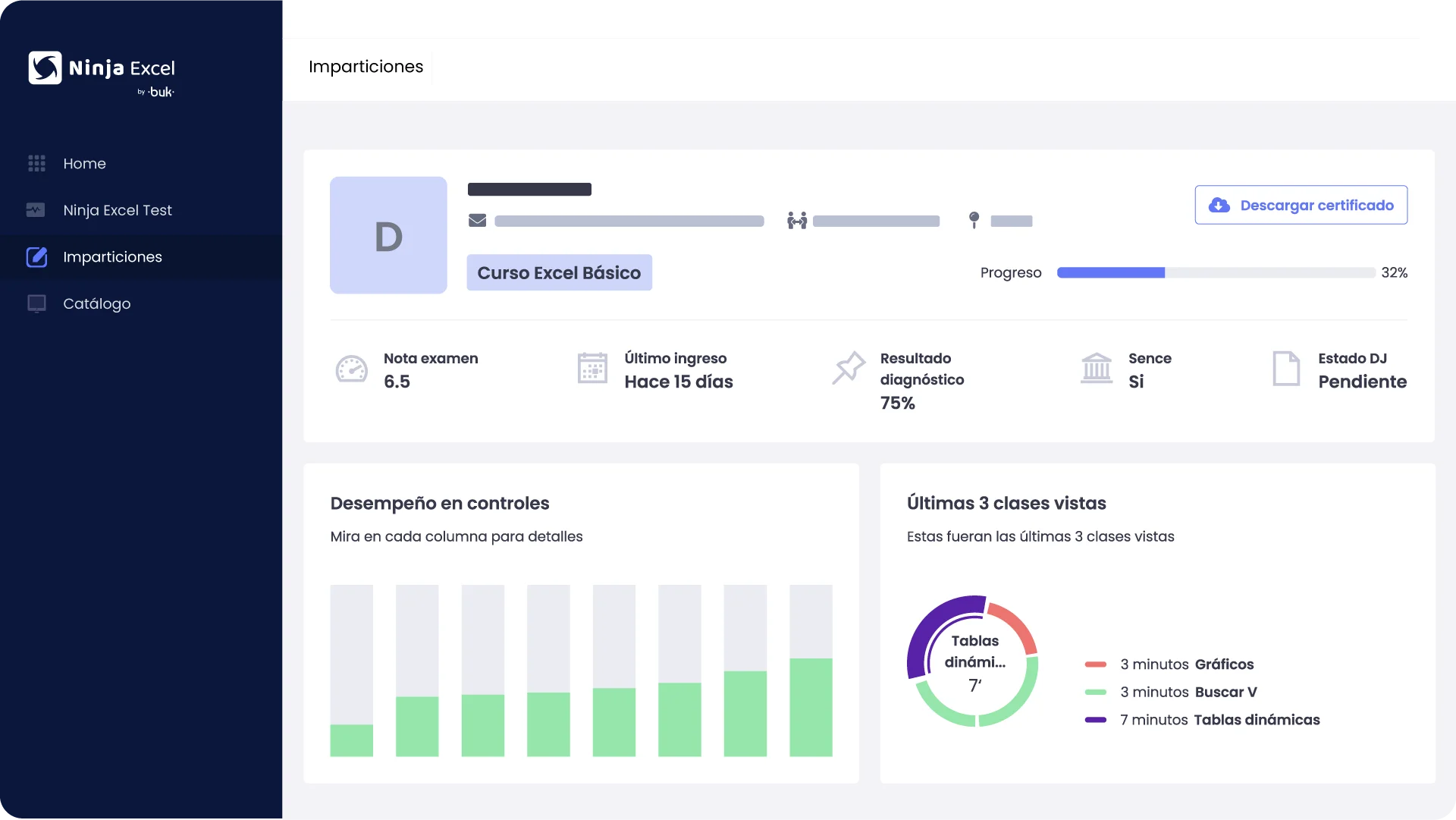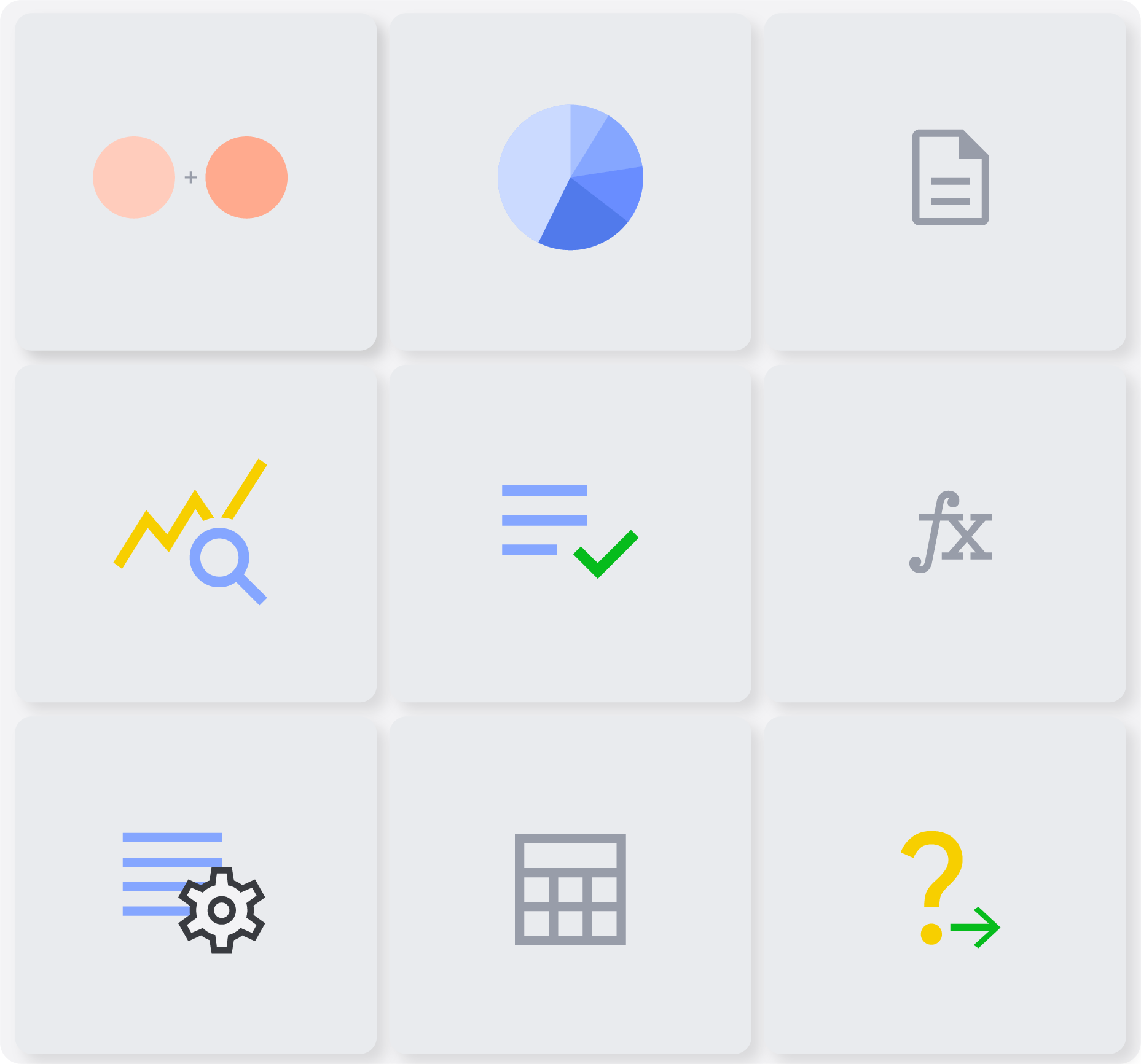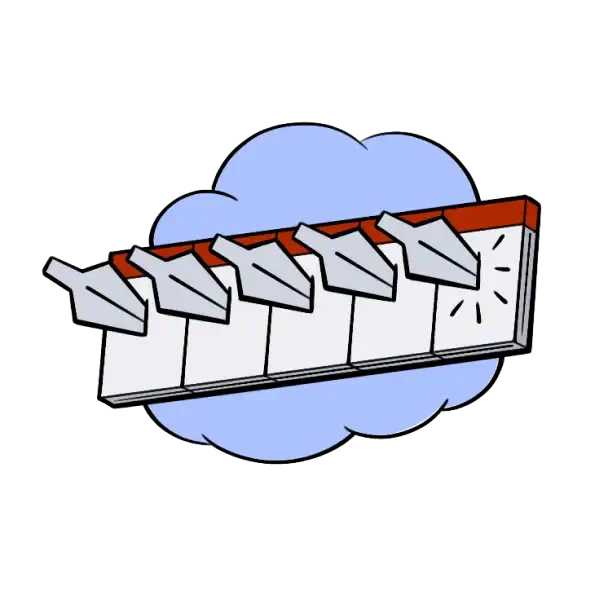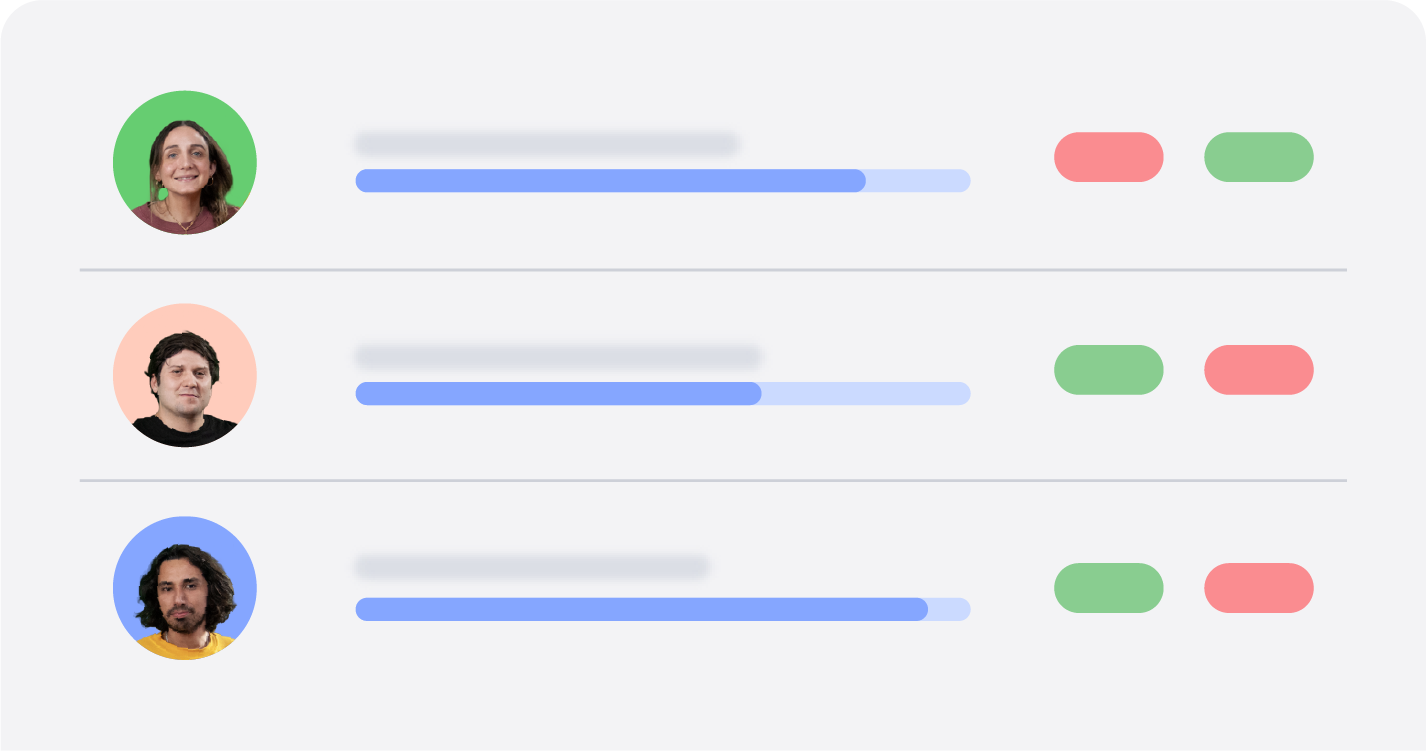 What do our Ninja Excel courses include?
The Basic course by Ninja Excel is designed for people who have never worked in Excel. The participants will familiarize themselves with the menu, formats, simple formulas, tables and some basic graphs. 
Curso de Excel Intermedio
The Intermediate Course by Ninja Excel is catered to users who need to broaden their abilities in logic, lookup and reference functions, in order to execute more complex and efficient calculations and analysis.
The Advanced Course by Ninja Excel is for participants who want to achieve expert dominion of sophisticated techniques and formulas in Microsoft Excel using Macros and VBA programing language.
User reviews of our Excel courses​
What benefits are there to learning Excel?
​Learning Excel offers a wide range of benefits, independent of what profesional field you are in, or what personal interests you may have: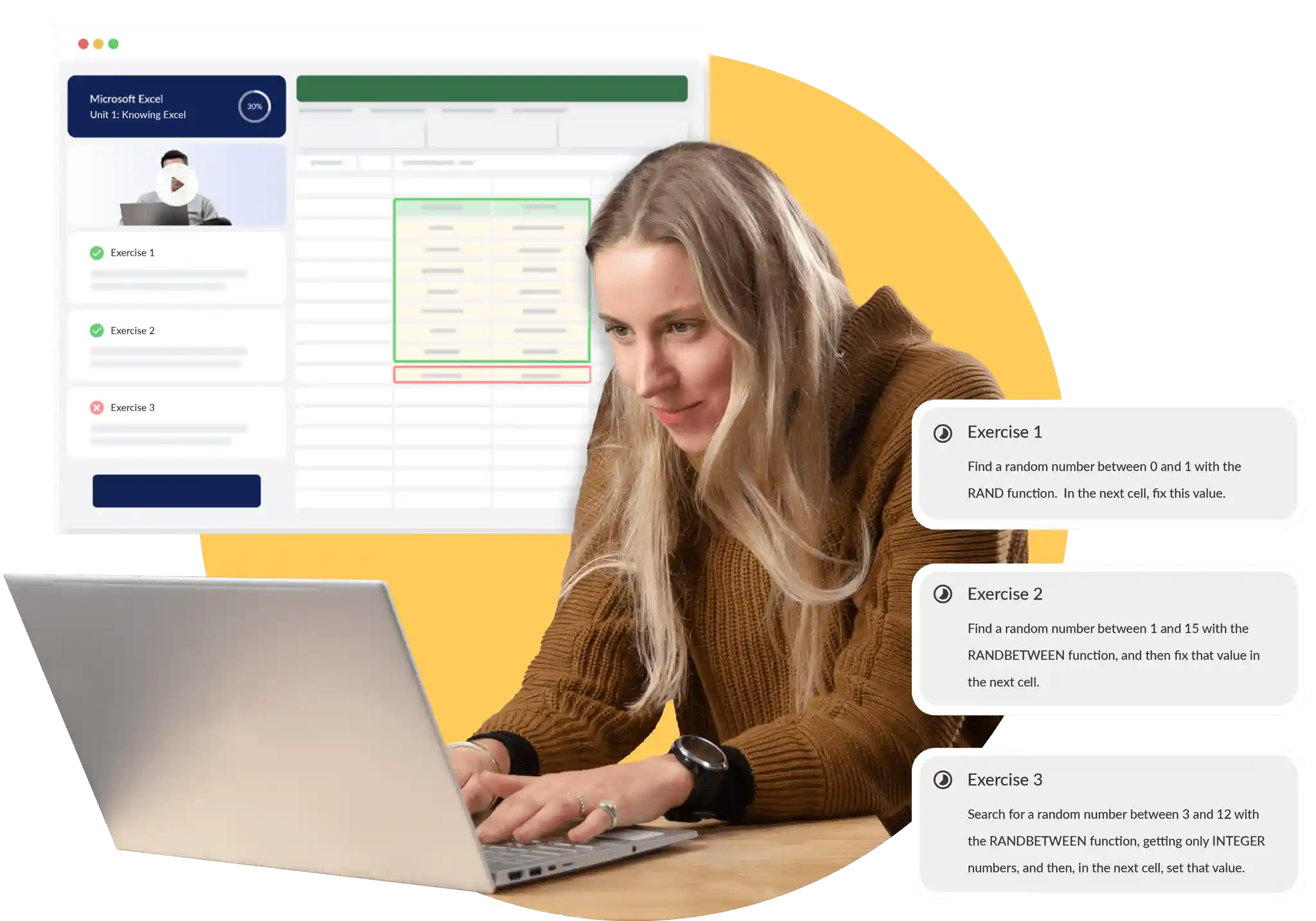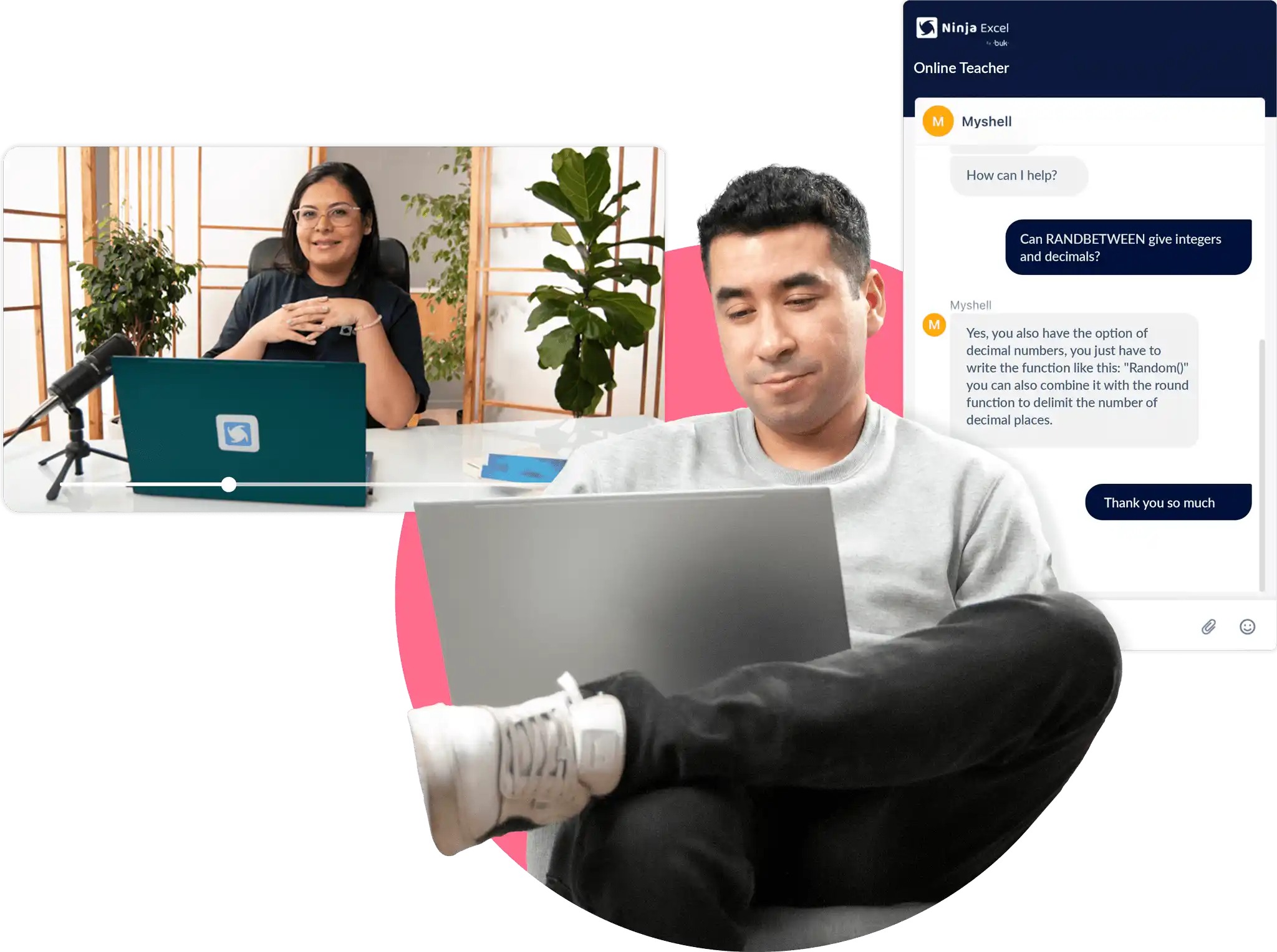 How does learning Excel benefit organizations?​
Companies and other organizations perceive many benefits by training their employees in using Excel:​
What roles are our Excel courses ideal for?​
Our Excel courses are aplicable to all profesionales, but specifically designed for certain industries and sectors. Some of them are:​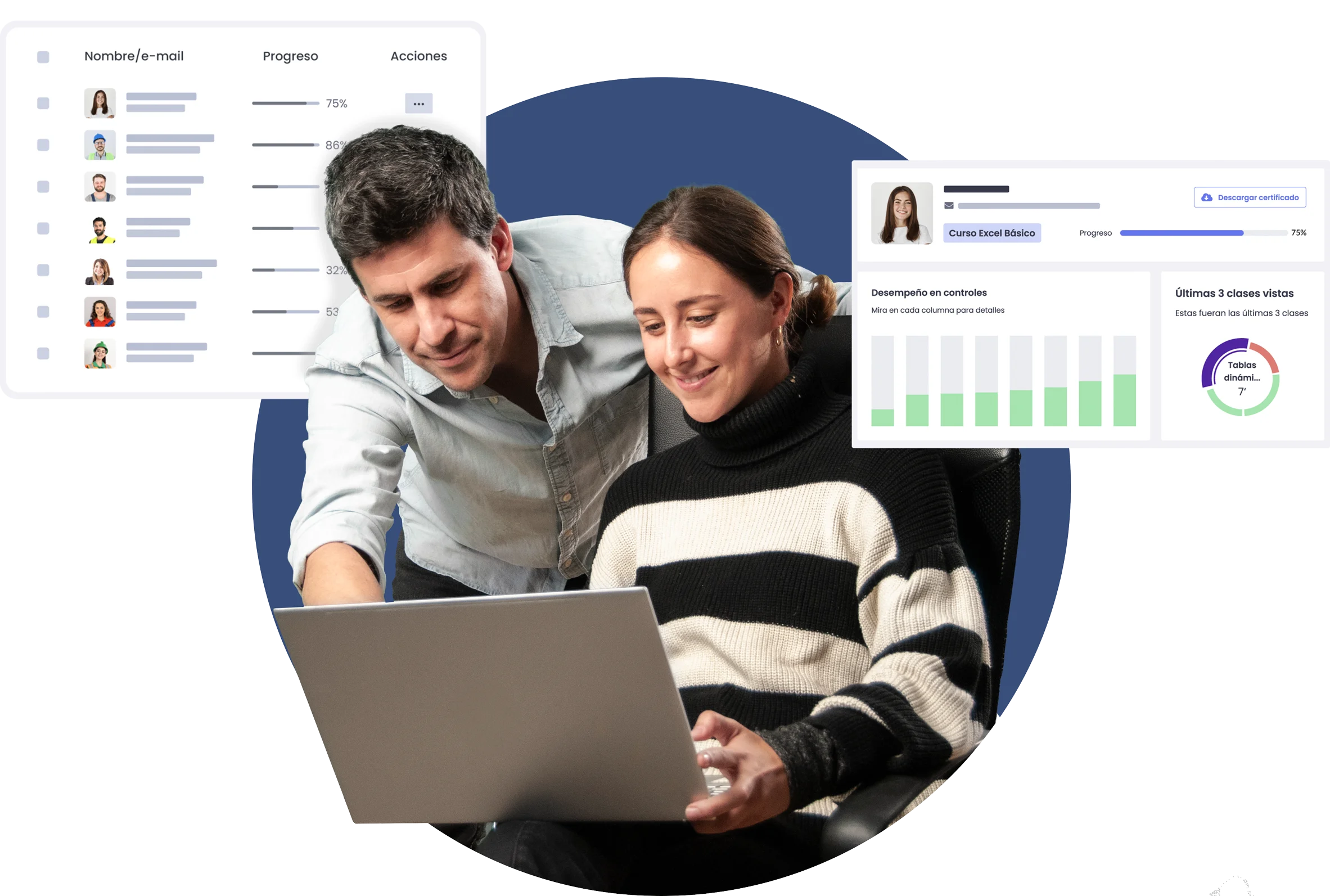 Frequently asked questions about our
Ninja Excel Courses
Ninja Excel is the best learning platform to train employees in Microsoft Excel. With Ninja Excel, users learn to navigate the software using different tools and methodologies. The short video lessons and Microsoft Excel are integrated into the platform, allowing learners to put their knowledge to the test, when and where they choose.​
What countries is Ninja Excel available in?
Currently Ninja Excel is available for companies in all of Latin America, Spain and the United States.​
What courses does Ninja Excel offers?
Ninja Excel currently offers three levels: Basic, Intermediate and Advanced Excel Training​.
How do I know what course is best for my company's employees?​
The best way to get started is to administer the Ninja Excel Test, a free evaluation that determines the level of Excel that your employees currently possess.​
What do users need to take a Ninja Excel Course?​
The participants of all Ninja Excel courses need to have access to the following tools:​
A desktop or laptop computer with 2GB of RAM and 150MB of disk space available (the course does not have a mobile version).
On MAC computers the course has certain restrictions pertaining to the use of the keyboard, which could affect the user's experience.​
Operating system of Windows 7 or superior.​
Navigators with modern HTML5 support (Chrome, Firefox, Microsoft Edge). IE11 is not supported.​
Access to stable internet with a velocity of at least 1Mbps.​
How much can an Excel Course cost?​
In the world of Excel courses, there is as much variety in price as there is in types of courses. You can find options between 50 to 200 dollars. It will all depend on the specifications that each platform, or offering, includes. In this sense, before you go for the cheapest option, review what the curriculum looks like, their teaching methodologies, and the effectiveness of each one. Remember what your objectives are before you commit to a platform.​
Excel training is best way to assure that your employees learn to use Microsoft Excel. Excel training exist according to difficulty, or levels. This will depend how advanced the knowledge of each employee is with the tool. However, wherever you start, improving Excel abilities in your organization's teams will bring benefits such as higher productivity, better time optimization and more acute, data-driven decision making.​
What is included in a Ninja Excel Course?​
All Ninja Excel Courses include the following:​
Lessons in short videos between 2 and 5 minutes long​
Practical exercises at the end of each lesson​
Notes and glossary with the concepts from each unit​
Quizzes at the end of each unit​
Certification exams at the end of each level​
Live chat with Microsoft Certified Trainers​
Gamified experience​
A dashboard for the training or learning supervisors to follow the advances of the participants
​Customer support and personalized service​
Do you grant a certificate of completion on finishing an Excel Course?​
Of course! Ninja Excel grants a certificate which accredits that the user has completed the course. There are individual certificates the for Basic, Intermediate and Advanced courses.​
Mi company is interested in obtaining your courses, what should I do?​
Just complete the form below and one of our salespeople will get in touch!​
Are you ready to train your employees?​
Schedule a call with us and let's talk!​